Nyt år, nye kollektioner
Afslutningen af et år betyder også starten på et nyt, og jeg har været til sneak peek hos Broste Copenhagen – the nordic way of life, og set hvad deres kollektion blandt andet består af her til foråret 2014.
Det bød både på lækker rå keramik, bløde farverige tekstiler og smukke lanterner i jern og flet. Se selv med og bliv inspireret til indretningen anno 2014 a la Broste style.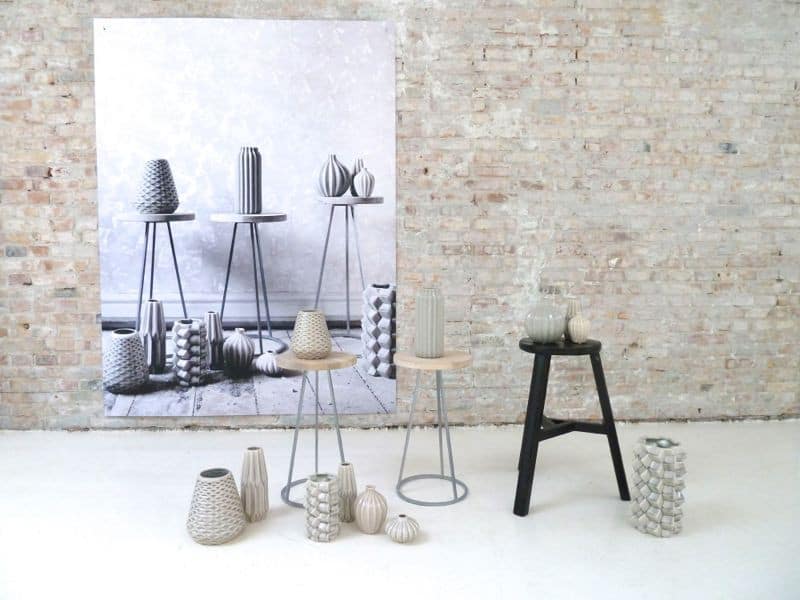 Jeg er vild med deres keramik og de flotte strukturer og mønstre vaserne er lavet i, som nærmest virker strikkede eller flettede. Et lækkert nordisk råt look.


Skønne store flettede lanterner som giver et smukt lysspil i mørket.


De varme farver leder tankerne hen på forår og sommer og der er noget eksotisk over looket.


Fede puffer af strik giver en blød plads til alle og så kan de stables når de ikke er i brug.


Skønne 'in the making' fotos sat op med masking tape, gav en god stemning og et lille indblik i tilblivelsen af Broste's nye farverige katalog.