Jeg bruger ofte forsiderne på boligblade, som nem, hurtig og flot udsmykning. Det er en god måde at få farver ind i boligenpå og så er det nemt at skifte ud efter humør, sæson osv. Jeg har valgt at hænge disse to gennemsigtige vægophængte akryl magasinholdere op i mit køkken, så kan jeg også bruge dem til opskrifter og kogebørger. De giver et let og luftigt look og er super trendy lige nu.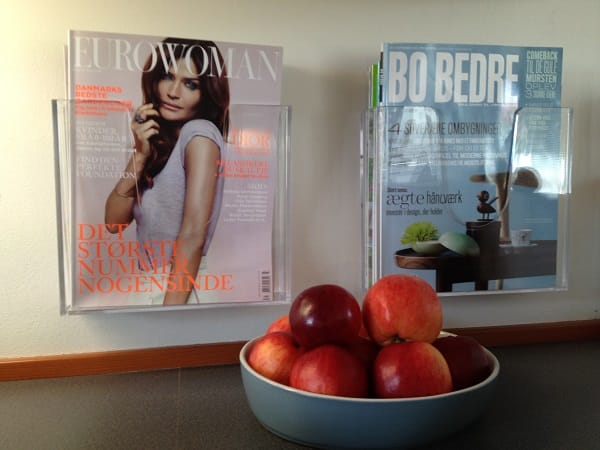 Magasinholdere fra Nomess køb dem her, der fik jeg en super service. Se også en masse andre fede produkter fra Nomess her. Stentøjsfad er fra Erik Bagger.


Jeg har netop investeret i yderligere to magasinholdere fra Nomess. Denne gang til stuen, hvor jeg manglede en plads til min blade og nu kommer yndlings magasingerne til sin ret.