Støt med smukke illustrationer
Anita Terese Buaket som har designstudioet A.T. DESIGNS, skaber smukke grafiske illustrationer med mange fine detaljer, og flotte kontraster mellem det sorte og hvide.
Lige nu har hun 2 støttetegninger 'Denmark' og 'Africa' hvor ved køb af dem i A3 størrelse, doneres 100 kr. af beløbet til enten børnecancerfonden eller hjælpeorginastionen Assist. Hun vil naturligvis gerne samle så mange penge ind som muligt til disse to organisationer, og har spurgt mig om jeg vil være med til at sprede det gode budskab – og DET vil jeg naturligvis rigtig gerne :D
Jeg elsker når man kan forene skøn design og kunst med at hjælpe andre – en ren win win :)
Her ses de to støtte plakater. De kan købes lige nu på A.T. DESIGNS webshop. Du kan også følge Anita Terese på facebook her.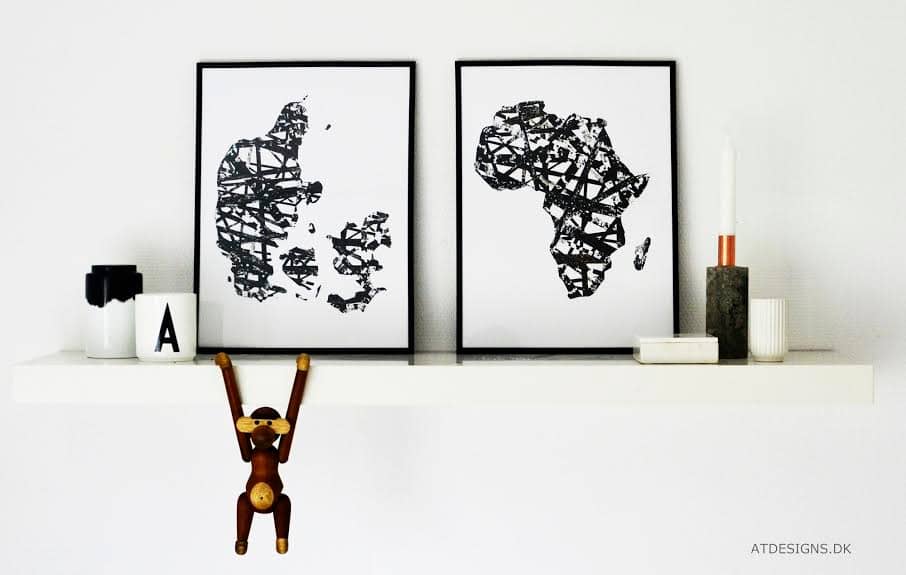 Her er lidt af hvad Anita Terese Buaket ellers har at byde på af smukke smukke illustrationer, der til en hver tid vil understrege den personlige stil i indretningen.
Du kan se mange flere af hendes værker på atdesigns.dk.