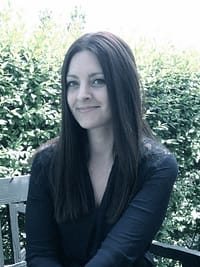 Lidt om mig…
Mit navn er Anja Kolind. Jeg er kontoruddannet, blogger og boligindretningsentusiast. Jeg har to skønne unger, Noah på 6 og Molly på 3 år og er gift med Peter som er selvstændig. Bor i den lille nordsjællandske by Slangerup i et alt for lille hus, efter min egen mening og drømmer om en stor gammel muremestervilla fra 1920'erne, med dannebrogsvinduer og en charmerende gammel vild have til, godt med syrener og frugttræer.
Favorite things
Jeg elsker at være kreativ og kaster mig ofte ud i alskens 'gør det selv' projekter. Alt fra at istandsætte møbler eller lave dem selv fra bunden, til små hyggeopgaver som at strikke, hækle og sy. Det giver mig et kick, at være igang med et projekt og jeg får tit nye idéer der skal prøves af.
Meget af dette, vil du kunne læse mere om i mine indlæg, som blandt andet vil bære præg af mine projekter, hvor jeg vil vise før og efter billeder, fremgangsmåder, materialer osv
Jeg nyder selv at blive inspireret og finder meget nyttig materiale via boligblade, andre boligblogs, i bøger og på nettet. Desuden elsker jeg at tage på boligmesser eller på loppemarkeder for at finde henholdsvis nye og gamle fine ting til hjemmet eller bloggen.
God fornøjelse!
Anja